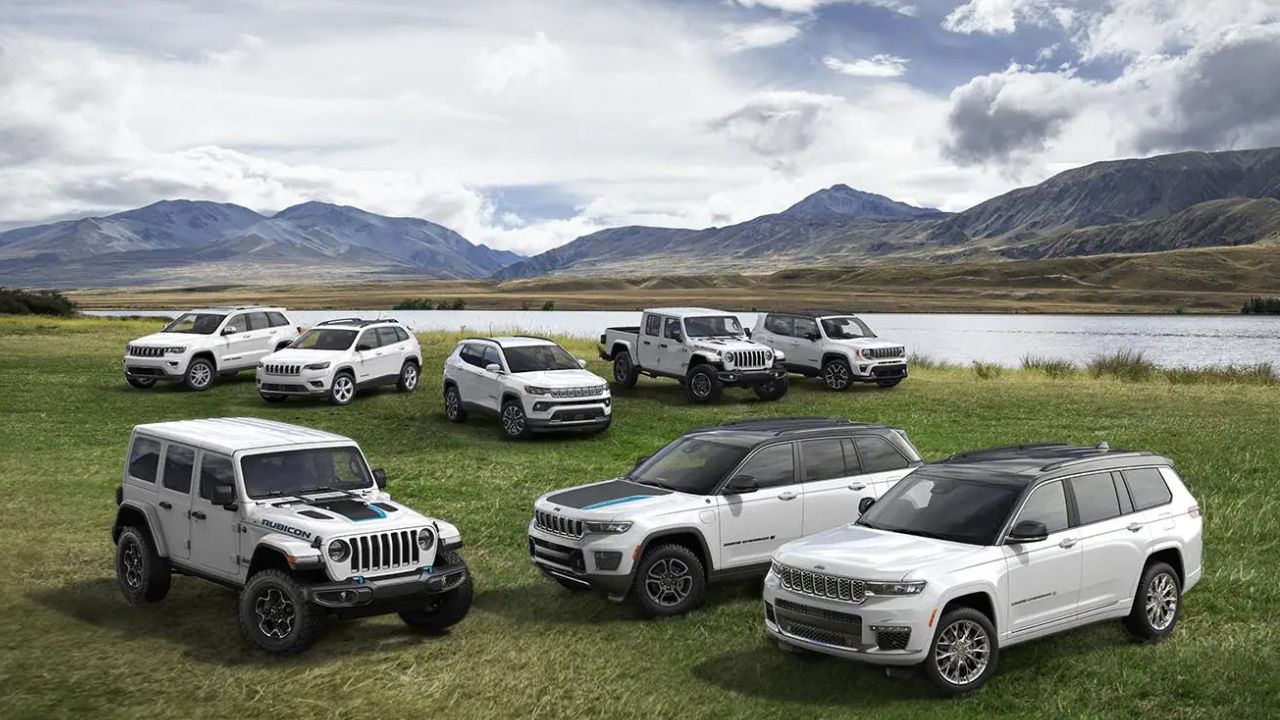 Summer is the favorite time of year for almost everyone. We take trips all over the country to visit family, go to weddings, and take vacations to exciting places. Any summer road trip can be fun if you want it to be. And Jeeps have been the best vehicle for these trips throughout the years. Jeep has exciting new and upgraded options that fit your style, taste, and budget. Our team at Gladstone Jeep/KC Powerhouse wants to tell you about the new models. 
Jeep top offroad capable vehicles earn a Trail Rated Badge. This designation signifies excellence in handling and traction in off-roading situations. The 2022 models have 75 safety and security features. These will make you more comfortable when driving. They will affect how your vehicle notifies you if there is any problem. You will have more options for transmission, motor, tires, and other factors. You can design your car-your way. 
What Does a Jeep Dealership Near Me Have to Offer?
Your local Jeep, Dodge, Chrysler, and RAM dealership is Gladstone Jeep/KC Powerhouse. Our team members have extensive knowledge of cars, financing, and customer service. Our customers are always bragging about the kindness and consideration they receive here. We frequently hear compliments about the patience of our sales staff. They also get complimented on their willingness to go the extra mile to find the perfect vehicle. 
Jeep Compass SUV and Jeep Renegade SUV 
The redesigned 2022 Jeep Compass SUV has a stunning, spacious interior. The Jeep Renegade SUV also has a newly-styled interior. The Renegade is smaller than the Compass and lists as a sub-compact. All Compass and Renegade models have earned the Trail Rated Badge. Jeep Compass Trailhawk also has Selec-Terrain and Hill Descent systems. These designations make this model excellent for off-roading and trail riding.
Jeep Cherokee SUV and Jeep Grand Cherokee SUV
For years, the Cherokee SUV and Grand Cherokee SUV have been loved by travelers and busy families. They have more than ample room for five passengers and luggage packed for a trip. This model may not be your first choice for off-roading. It should certainly be at the top of the list for road trips with a family. The Jeep Cherokee Trailhawk model is the only Cherokee with the Jeep Trail Rated Badge.
In 1963 Jeep launched a new look. The Jeep Gladiator Truck had a Jeep Wagoneer front with a truck bed. Due to lack of popularity, Jeep ceased production in 1988. In 2018, Jeep decided it was time to bring the truck back. The redesigned truck is more stylish and up-to-date. All Gladiator Trucks have four-wheel drive and a greater towing capacity. The Rubicon has extra features to excel on rocky terrains. The Mojave performs best in desert-like conditions. This model might be your vehicle if you want one that can do it all. See these models at the jeep dealership near you, Gladstone Jeep/KC Powerhouse.
The Jeep Wrangler is the flagship vehicle for Jeep and has been improving since the Willys in 1940. The 2022 Wrangler Rubicon is an off-road enthousiast's dream, especially the 6.4 Hemi V8 engine. Every inch of it is made for performance, efficiency, and excitement. The Sahara 4xe and Rubicon 4xe are harnessing the sun in more ways than one. They are open-air hybrids. All models have Trail Rated Badges. These jeeps are ready to take you anywhere you want to go with the windows down and the top off.
We have so much to show you at our virtual showroom at
Gladstone Dodge, Chrysler, Jeep, and RAM
/KC Powerhouse
. Questions? Please drop by to see us at 5610 N Oak Tnty Gladstone, MO 64118, or call us at (816) 608-8760. We would love to discuss putting you in a new Jeep so you can start taking your summer road trips and having fun.