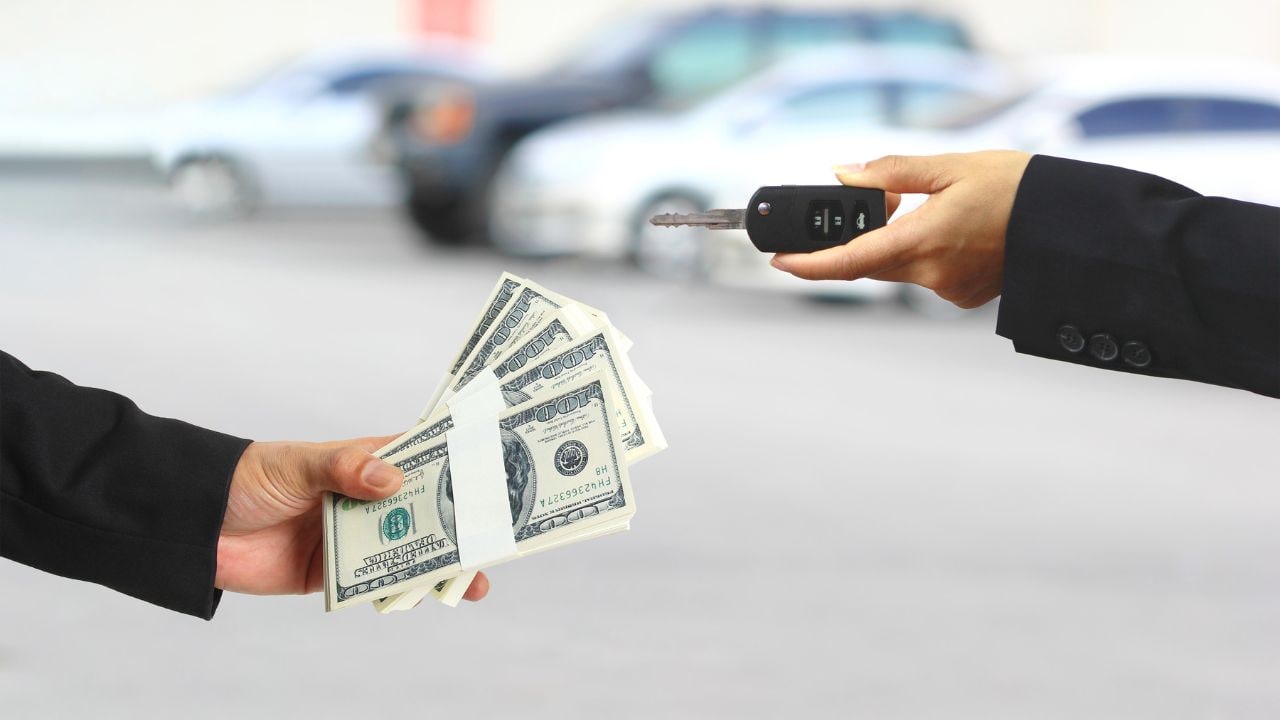 You have decided the time has come to get a new car. Your old car is still in very good shape with low mileage. You want to get the best trade-in value or sales price possible. Should you trade it in at the dealership or sell it yourself? Our experts at KCPowerhouse want to show you how the trade-in value for the car usually ends up being worth more.
Private Sale: You may get more money. The retail value will be higher than what you get offered for a trade-in. You will have to be able to negotiate with potential buyers to get what you want from the sale.

Trade-In: Trade-in values consider how much work the vehicle needs in order to be "lot ready." You may need to negotiate with the salesman to get your best price. Trade-in offers are increasing as the new car supply is going through a difficult period.
Profit - Easy Win for Private Sale
Private Sale: You may lose out on tax advantages. There may also be sales incentives and extra programs offered that you will not get. You will not have the value of your trade-in to use as your down payment and will need other funds for that.

Trade-In: You will be able to use the value of your trade-in car toward your down payment. There may be incentives available from the new vehicle manufacturer on your new vehicle. Most states only tax you on the difference between the new vehicle and the value of the old one. Without a trade-in, you will pay tax on the new car value. The dealership may have extra programs for savings with a trade-in.
Taxes and Incentives - Easy Win for Trading In
Private Sale: This method may take time-weeks or months-to find the right buyer. You will have to continue making car payments if you still owe the lender. Since you need to allow prospects to take the vehicle on test drives, the insurance must be active.

Trade-In: On the day you trade your car in, you can cancel your insurance for that vehicle and add your new one. If you still owe payments on the old vehicle, provide the information to your salesman.
Continued Expenses - Easy Win for Trading In
Private Sale: You must have the necessary documents ready. These include the car title, vehicle inspections, service reports, and the CarFax report. You will also need to do research to set your price and determine your advertisement methods. You will have to release your name, phone number, and E-mail to strangers.

Trade-In: You need the car title.
Convenience - Easy Win for Trading In
Private Sale: You must share your personal information publicly so people can contact you. You have to be available for people that want to see the vehicle and test drives with strangers. Always be sure the driver has a valid license to drive in your state. Test drives have turned into dangerous situations. Make sure it does not happen to you.

Trading In: No Danger. The salesman you have been working with to purchase your new car will handle your trade-in too.
Safety - Easy Win for Trading In
Are you still wondering, "Should I trade in my car or sell it myself?" Consider these factors to determine which is a better choice for you. If it doesn't sell quickly, you may lose more money than you profit. Calculate if you continue making payments on the existing vehicle and your new one. Add in the insurance coverage payments for both vehicles. Then the money spent on advertising and gas for test drives with prospects. Plus the value of your time spent doing those tasks plus phone calls and meetings with prospects. A private sale may get more expensive than it is worth. Our experts at
KC Powerhouse
can help you get started on quoting your vehicle. Call us at (816) 608-8760 with any questions or concerns about your trade-in or a new vehicle.