"Leave sooner, drive slower, live longer." - Author Unknown
Summer Activities
Summer time brings along beautiful weather and fun activities. It also means travel time and busy freeways for most Americans. The city of Gladstone, Missouri is a great summer destination. It's packed with summer fun and festivities such as the June Tunes Jazz Series. This is an event any jazz enthusiast wouldn't want to miss. Mark your calendar for a night of good ol' jazz music by Mark Lowrey, Kathleen Holman, Cool Breeze and High Vibe. You can view the series calendar on Gladstone city's online community calendar.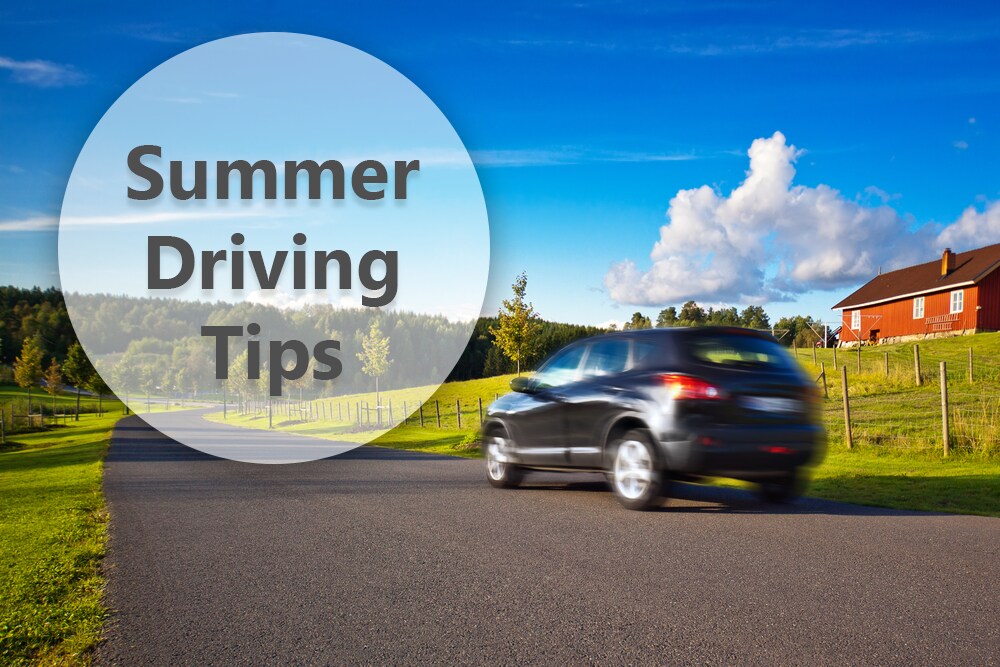 Summer Travel
Now that you have a fun event lined up for the summer, there are a couple of factors to consider before hitting the road. When it comes to summer travel, planning is essential. Without it traveling in the summer heat can be hazardous to both you and your car. Not only are the roads busier than ever, the sun is also scorching hot. It won't take long until the heat and stop-and-go traffic takes its toll your minivan.
Your Chrysler Town & Country minivan is a reliable and fuel efficient ride. Like any car, it too requires season specific car maintenance. Last seasons tune-up and service won't keep your van running smoothly this summer. Taking the necessary steps to plan ahead might feel tedious, but it will pay off in the long run. Here are a few things you can do to ensure a safe ride to the June Tunes Jazz Series in Gladstone:
Summer Travel Tips
Care for your battery - According to AAA, battery problems are one of the main reasons for AAA aid calls during the summer. Summer heat can be more hazardous on your car's battery than winter temperatures. To avoid battery failure while you're on the road, be sure to get your battery inspected for water levels and signs of corrosion.
Schedule a tune-up - One of the benefits of a tune up is getting your minivan's fluids in check. A variety of fluids keep your minivan operating at optimum levels. These include the engine oil, coolant, transmission fluid and brake fluid. These fluids are there for a reason and need regular maintenance for optimum performance.
Drive safe = save money - Did you know you can improve your gas mileage by driving with caution? It's simple. All you have to do is avoid aggressive driving and speeding. One way to avoid speeding is planning a head and leaving sooner. This will enable you to dive slower thus boosting your fuel economy by about 33% on the highways.
Failing to prepare for your trip is like preparing to fail. Don't let a broken down minivan get in the way of your line-up of summer-fun festivities. Stop by Gladstone Dodge dealership to get your Chrysler Town & Country minivan ready for summer driving.
Gladstone Dodge, Chrysler, Jeep and Ram dealership is proud to be part of the Gladstone community. We offer a wide range of routine maintenance and an auto repair services. We are located at 5610 North Oak Trafficway, Gladstone, MO 64118. Call us at (888) 695-5053 to schedule a service today!
http://www.gladstone.mo.us/calendar.php
http://www.gladstone.mo.us/index.php