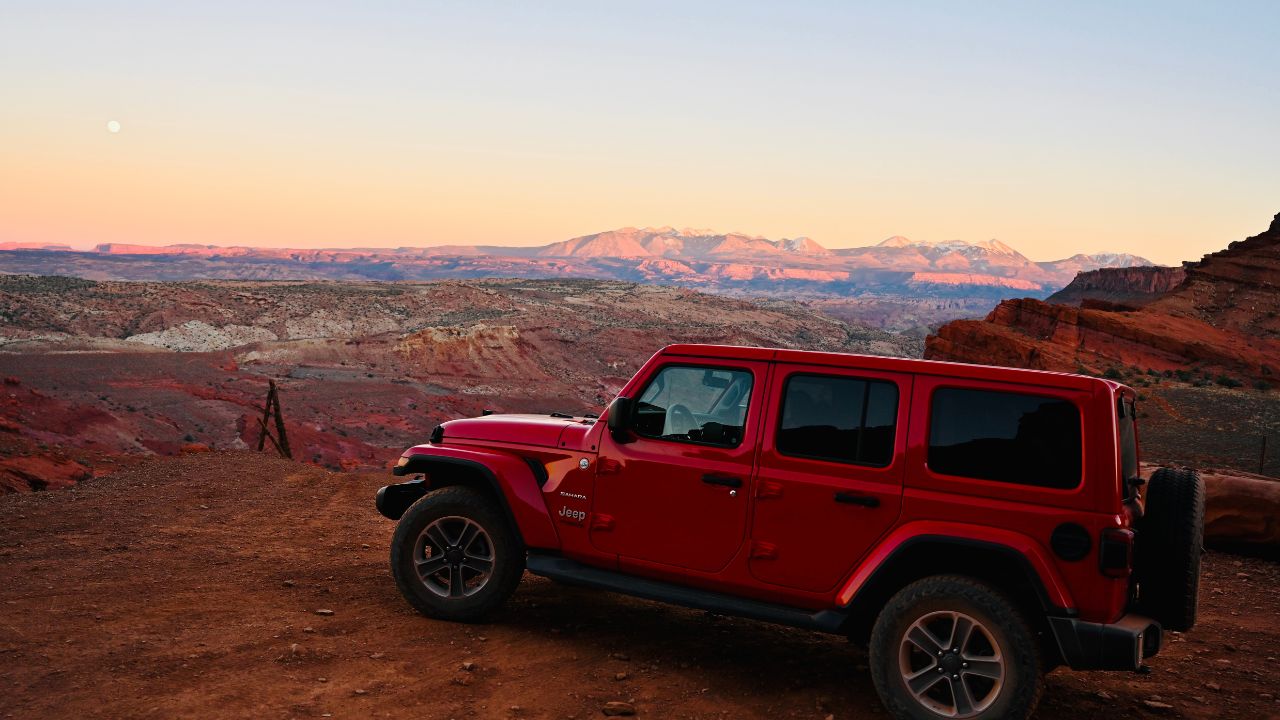 Anyone in a Jeep is automatically the coolest person on the road. They are trustworthy, well-respected, and are guaranteed to turn more than a few heads when driving. Jeeps are some of the most versatile cars on the market, not to mention one of the most popular cars on the roads right now. However, is it worth it to buy a brand new Jeep, especially as a first-time customer? Why not favor a used model instead, with the same amount of reliability and charm? Buying a used Jeep is just as good as buying a new one, and here's why: 
Used Jeeps are Cheaper
You get the same exact quality of a brand new car for a fraction of the price. Jeep is one of the most dependable car brands on the market, and for good reason. You can expect a wonderful car no matter how used or new it is, not to mention the amount of colors and trims the cars are able to be customized with. With our Fast Buy option, buying a used Jeep has never been easier, or more affordable. We offer an expansive selection of Jeeps, all for some of the most reasonable prices on the market. There is no reason to buy a brand new Jeep if you are not completely sold on the brand!
Used Jeeps are durable
This is probably a given, but Jeeps are built to be capable in almost every environment. Every single Jeep is created with a certain toughness in mind, something that not many other car brands can replicate. Why should you settle for a brand new Jeep, paying an unnecessary amount of money for a car that you can get used at a bargain price? If you're not trying to traverse mountains or put your Jeep through muck and mud, Jeeps are some of the best cars to take on winter roads. If you're considering getting a car that won't slide around in the icy winters of Kansas city, then a used Jeep may be the perfect fit for you, durability-wise. 
Used Jeeps hold their value surprisingly well 
The cost of maintenance for a Jeep is remarkably low; they don't require as much upkeep and attention as your normal SUV or sedan. Jeeps can tank a lot when they are traversing rough terrain, so they have to be built to last for a long time. There's a general agreement amongst car enthusiasts that Jeeps are well worth it in the long run, as they are some of the few cars that can last well beyond the years of more popular brands. 
If you're looking for a new model to climb mountains with this upcoming summer, we at KC Powerhouse are introducing a new Jeep addition later this May. We also provide a massive selection of used Jeep models as well, all sharing the same qualities as some of the newest models on the market. 
You have a larger variety when buying a used Jeep for sale
When purchasing a brand new Jeep, many people are limited to the newest models in inventory, and most don't have a lot of say in customization or auto preferences. When shopping for used Jeeps, the selection can be vast and expansive, allowing for more of a variety of body styles, models, and colors. Who wants to feel limited while making a purchase as large as a new car? There are an endless amount of different choices when shopping for a used Jeep, not to mention some of the prices can even be half of the sales value of a brand new Jeep. When going to a Jeep dealership, people are limited only to what is available in the lot at that time, which can be very few cars if we are taking Jeep's popularity into account. Shopping for used Jeeps, especially online, provides you with a selection that you could never find at a dealership. 
We at KC Powerhouse pride ourselves on our expansive collection of Jeep models and we hope you choose us for all of your auto needs. If you have any questions or concerns, we are only a call or click away
here.